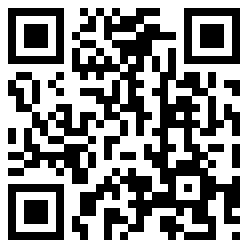 I just generated my first QR Code and there it is above. If you have a smartphone and have the app QRReader, you can scan the image above and it will take you…. well it will bring you back to here, my blog, as the link for this QR Code is my blog URL.
The possibilites are endless and you can generate Code after Code. The codes can be generated as links to URL's, links to text, links to phone numbers and links to SMS.
I can see the possibilities for library services as it costs nothing to create the QRCodes. You can read the following post, QR Codes at Miami University Library  as an example of how one library is utilising QR Codes to enhance service provision.
You just visit QR-Code Generator and you can create a code in less than a minute!
Why not write a haiku, then generate a QR Code linked to text (with the text being the Haiku), print the code onto stickers and post them around town. You can self publish via QR Codes and share your creativity… just a thought.
Imagine them around the Library. For instance at the entry a QR Code linked to the image of a floorplan of where everything is located in the library. QR Codes in the Magazine and News reading area providing links to online magazines, journals or news. QR Codes placed around town with links to events at the library. QR codes providing information on 'how to…" services of the library… I could go on but as you can gather the application is only limited by the imagination.
There have been innovative application in the form of scavenger hunts by Libraries and I would love to investigate what other possibilities are out there.